The Language Of Symbols In Living Systems
Lectures, School Presentations & Workshops in Art, Science, And Language Arts
Workshops: The Language Of Symbols In Living Systems | Symbolic Literacy Initiative & Aquaneers Pilot Education Program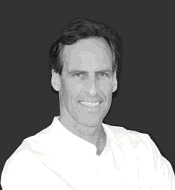 "The most beautiful thing we can experience is the mysterious. It is the source of all true art and science."
- Albert Einstein
"Peter is a gifted interdisciplinary educator who draws upon his remarkable field experiences, notable artistic talents, and knowledge of cultural symbols to inspire new ways of seeing and thinking about art and the environment. Peter is particularly talented at engaging diverse ages and backgrounds, fostering students' creative expression and self-confidence through thoughtful, meaningful discussion and engaging, interactive experiences."
- Jane Winchell, Art & Nature Center Director, Peabody Essex Museum
Teaching visual literacy and symbolism in the context of living systems, award-winning artist and author Peter C. Stone draws on thirty years of projects for his multimedia presentations and STEM/STEAM (or STREAM) workshops. He has offered hundreds of in-school events (from lower school through university level), more than sixty solo shows, and over one hundred group exhibitions at galleries and museums in the United States, Canada, and England.
These also inform his Symbolic Literacy Initiative & Aquaneers Pilot Education Program.
"Peter Stone's contributions to our Sea Semester program were indispensable. Through his intriguing and thought-provoking workshops emphasizing mindfulness, and his skillful guidance, Peter helped my students see, think, and express themselves in ways they never thought possible. Peter's journaling and illustration exercises unlock student creativity and help them find connections between seemingly disparate ideas. As a scientist, I feel that these are invaluable skills and the prime ingredients for eliciting exceptional student engagement and innovative ideas."
- Jeff Schell, Chief Scientist and Associate Professor of Oceanography, Sea Education Association, www.sea.edu
With a passion for the language of symbolism and the sustainable wisdom of indigenous traditions, his inquiry-, project-, and place-based workshops teach life skills in methods of observation and Art & Science Journaling. His illustrated books (Dreams to Dance in Moonlight, 2014; Waltzes with Giants, 2012; The Untouchable Tree, 2008; Sanctuaries, 2003; Condor Magic, 1997) provide narratives for his engaging presentations, integrating art and science, ecology and mysticism.
"Thank you for sharing your presence, knowledge, and inspiration around the art of "seeing." This visit was for many students a life-changing experience. You helped open our eyes and hearts to the world around us. Thank you again."
Laurie Grandmont, Normandin Middle School, New Bedford, MA
In-school and museum workshops are designed to meet requirements for Massachusetts Curriculum Frameworks for Arts, English Language Arts, and Sciences, and are applicable to the study of foreign languages, health, sciences, math, history and social science. Peter employs disciplines of the Aquaneers and Nature STEM/STREAM (Science, Technology, Reading, Engineering, Arts, and Mathematics) model. Students develop strong foundations in symbolic recognition, mindfulness, practical visual disciplines, and a new sense of delight and connections with the natural world.
"Peter, My feedback is SPECTACULAR!!! Teachers loved your gentle approach with children and how you fired their imaginations. The results of this are in the artwork that they produced. That attendance at your presentation is also an indicator of your impact."
Katherine Roberts Gaudet, M.SpEd., Director, The Sally Borden School at Friends Academy
School Library Journal has described his intricately-layered paintings as "dreamy" and "evocative." Publishers Weekly has called his oils "...sumptuous... beyond the tactile into a nearly mystical realm..." "...Mr. Stone's ability to match evocative words with evocative scenery is haunting..." (Heartland Reviews)
"I cannot express enough the gratitude I'm feeling for the gifts you're bringing to the world, and that you brought to today's presentation. You so skillfully shared what was needed, and in a way that skillfully allowed for the space for me to reflect while also hearing. I don't know when a presentation has caused someone to cry to before - this was a first... Thank you!"
Catherine Collins, Executive Director, Sound Experience, Port Townsend, WA, Tall Ship's America Conference Education Forum 2012
One premise of Peter's work is that the first opportunities for exploring our connection with the land arise when we are children and are sustainable through our local customs and beliefs. In turn, a protected cultural heritage fosters stewardship and conservation. His paintings make these ideas accessible through the language of mythological symbols and the power of story.
"Art and Science integration goes beyond the classroom with Peter Stone. Peter did a remarkable job sharing his symbolic paintings with the seventh grade students of Keith Middle School. He guided them to really observe and draw or paint from nature. After his workshop, the students created journals using the drawings they started with him and added pages for more observation and exploration over the summer. Some used their drawings as a cover design. As we were making these journals, students were conversing about his book, Sanctuaries. "I like the last page because of the wolf. My mom is still looking for the second wolf." The fact that they were sharing this at home is a wonderful tribute to what Peter brings beyond the classroom. One of my livelier students noticed and stated, "He is calm. He can talk to children that have an attitude and he can calm them down." Another remarked, "He is a good artist. He has a nice personality." Students were more daring with their color usage because of his presentation and were filled with excitement as he symbolically signed their copy of Sanctuaries. Peter Stone is an intuitive educator and a gift to any class he visits."
Mary Ellen Nochimow, Art Teacher, Keith Middle School, New Bedford, MA
Peter C. Stone's teaching experience includes: Audubon Society, CT; Birmingham Museum of Art; Birmingham Public Schools, AL; Connecting Oceans Academy, New Bedford; Copley Society of Boston; Coral Gables Public Library, FL; Fairhaven High School, Fairhaven; Friends Academy, N. Dartmouth; Healy School, Fall River; Labrador Institute; Labrador School System, NF; Miami Public Library; Miami-Dade County Public Schools, FL; New Bedford Whaling Museum; Newton Art Association; Peabody Essex Museum, Salem; Philadelphia College of Art; Philadelphia Public Schools, PA; Rhode Island College, Providence, RI; Springfield High School, VT; Tabor Academy, Marion; Wang Center for Performing Arts, Boston; Wareham High School; West Palm Beach Public Schools, FL.
"What a wonderful morning with Peter Stone's visit! He is a remarkable speaker and wonderful artist and author. Loved it! I also loved the incredible artwork the kids did. Wow."
Dana Gurney, St. Andrew's School, Barrington, RI
Please contact us for details and booking information.
Workshops: The Language Of Symbols In Living Systems | Symbolic Literacy Initiative & Aquaneers Pilot Education Program