Welcome To Our Online Art Galleries Representing Selected Works By The Artist
Peter C. Stone's Tonalist / Impressionist landscape & seascape paintings and giclée prints have been described as '...luminous spiritual journeys...' that celebrate nature and the wisdom of indigenous traditions.
Weaving together nature writing with the creative dynamics of art and science, the artist's books and oil paintings explore environmental topics (conservation, endangered species, sustainability, forestry, tribal lands programs, national parks), botanical gardens, horticulture, and the healing power of trees, Native American wisdom, principles of ocean literacy, shamanism, cross-cultural symbols, and mythology.
Outdoor enthusiasts and fine art lovers will be intrigued by contemporary paintings of Right Whales and Icebergs, Common Trees of North America, Sacred Cows and Landscapes, New England Rivers, Condors in the Southwest, the Coasts of Maine and Atlantic Canada, and Seascapes in the Arctic and Antarctic.
Winner of a USA Best Book Award (Children's Picture Book: Hardcover Non-Fiction)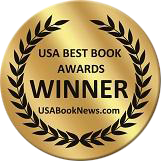 The evocative observations and challenging questions of his recent illustrated books, Dreams to Dance in Moonlight and Waltzes with Giants, will interest children, parents and educators. Their curriculum-supporting materials will be useful for enriching classroom activities and lessons in a range of subjects: science (biology, physics, ecology), math and geography, English and creative writing, history and social studies, nature and health, art and native studies.
Mr. Stone's approach to Art & Science Nature Journaling supports the STEM/STEAM/STREAM (Science, Technology, Reading, Engineering, Arts, Math) education model. His in-school workshops are designed to meet requirements for Massachusetts Curriculum Frameworks for Arts and English Language Arts.